About Us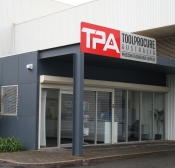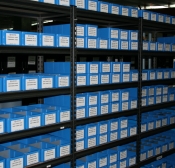 Established in 2010, Toolprocure Australia offers expert tooling solutions to the Australian and New Zealand market with high performance cutting tool products and generalised engineering equipment such as measuring tools, clamping solutions, lubricants, threading tools and drilling products.
We offer other important services such as regrind & recoating, special tool manufacture, tool modifications and alternative product sourcing.
The sales team at Toolprocure is backed with a high level of technical knowledge within the industry and strives to live by the 'hands on' approach, understanding more about the challenges and requirements at hand. We support many industries, including Mining, Defence, Aerospace, Medical and General engineering.
The company is located in centralised operation within the heart of South Australia and works with state-of-the-art inventory and processing systems to deliver products on time.
Our key international partners Kyocera, Tungaloy, Fraisa, STOCK and Simtek are integral to our success in offering the latest, cost-effective solutions to the industry.
The company continually seeks growth and expansion within its range, product lines are being reviewed, adjusted and added regularly. We like to be at the fore-front of the industry to ensure we have the latest tooling solutions available.